Welcome to
Ben's Barketplace
At Ben's Barketplace®, dogs and cats are our passion – we know your pet is anything but average, and an important part of your family. When you shop at Ben's Barketplace your pet is part of our family, too, and their health and longevity is our highest concern!
Increased energy levels, cleaner teeth and fresh breath, healthy skin, a lustrous coat, and a lean, muscular body are some of the benefits your pet achieves when fed a species correct diet. The friendly staff at Ben's Barketplace are Certified Nutritional Experts and are ready to introduce you to the highest threshold dog and cat food available in North America to ensure your pet stays happy and healthy.
Common Health Concerns High-Quality Nutrition May Solve
Customers come into our stores every day with questions and concerns about their pets.
Often, a proper diet is the key to getting their health on track.
Help My Pet
Is your pet experiencing these or any other symptoms? If you'd like more answers, give us a call. 
Popular Products
We carry the highest threshold pet food and products available in North America. We also offer special services to save you time and money, while keeping your pets happy and healthy.
Freeze-Dried & Dehydrated Pet Food
Products & Brands
We have over 80 brands in store! Here are some of our customer favorites.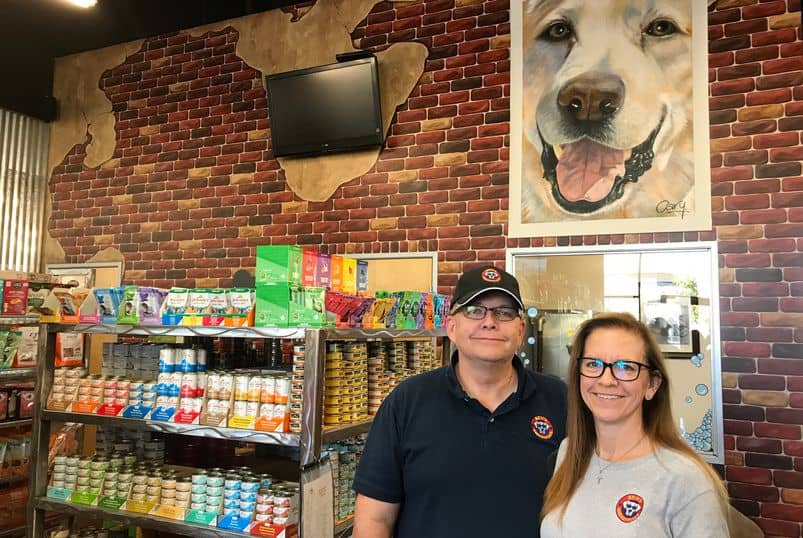 Thank you for your good service, and thank you for being so close to Lincoln Hills. I will be using you as often as I can. Again, thank you.
I was in today for the first time and had a great experience. Ben and his staff are wonderful people, knowledgeable and very friendly. He explained the lifetime of health advantages for my dog in eating high quality food, and it's not as …
read more
Response from
It was my pleasure meeting both of you today! She did very well with her first ever bath! Thank you for rescuing her and giving her a wonderful new home. Her diet is absolutely the foundation of her health and longevity. Thank you for your visit today and your kind words. BTW, I'm not as famous as Ben, he was my first K9 and the stores namesake. Lol He was the 1999 State Narcotics Champion. It happens all the time!
via