Welcome to
Ben's Barketplace
At Ben's Barketplace®, dogs and cats are our passion – we know your pet is anything but average, and an important part of your family. When you shop at Ben's Barketplace your pet is part of our family, too, and their health and longevity is our highest concern!
Increased energy levels, cleaner teeth and fresh breath, healthy skin, a lustrous coat, and a lean, muscular body are some of the benefits your pet achieves when fed a species correct diet. The friendly staff at Ben's Barketplace are Certified Nutritional Experts and are ready to introduce you to the highest threshold dog and cat food available in North America to ensure your pet stays happy and healthy.
Common Health Concerns High-Quality Nutrition May Solve
Customers come into our stores every day with questions and concerns about their pets.
Often, a proper diet is the key to getting their health on track.
Help My Pet
Is your pet experiencing these or any other symptoms? If you'd like more answers, give us a call. 
Popular Products
We carry the highest threshold pet food and products available in North America. We also offer special services to save you time and money, while keeping your pets happy and healthy.
Freeze-Dried & Dehydrated Pet Food
Products & Brands
We have over 80 brands in store! Here are some of our customer favorites.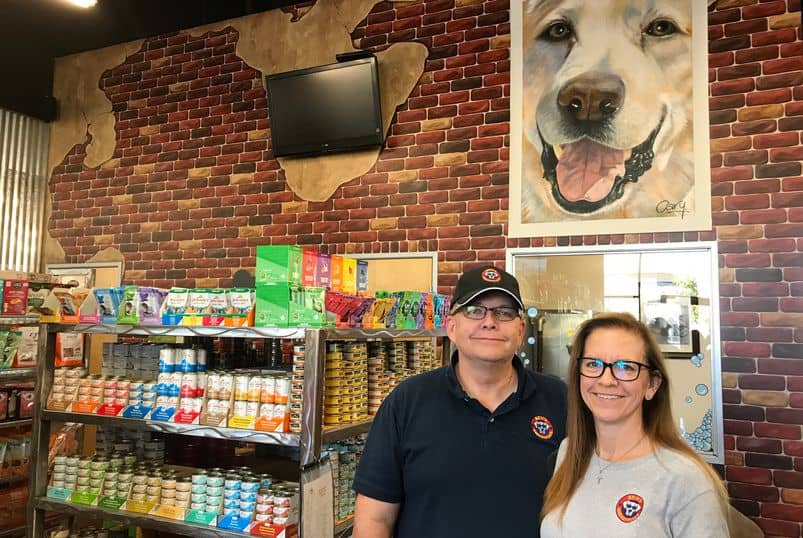 We have two large dogs. One is a mastiff that has lots of allergies. We have been in there twice. BOTH times (months apart) they had teenagers working in there. My husband and I were surprised and delighted at how knowledgeable both of …
read more
Response from
WOW Laura! Thank you so much! Our staff is our pride and joy! They are the very best and highly dedicated to our passion of helping pet parents remedy their pets maladies by simply providing laser focused nutritional information to help their pets become the very best that they can. We have many arrows in our quiver. We can routinely remedy many issues through diet and specific supplements that we have utilized for many years. We truly appreciate your kind words and the 5 Star Review! – The Ben's Barketplace Team!
via