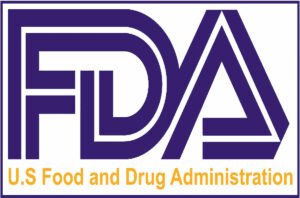 Evidence shows that risk factors for DCM relate to a dog's unique health situation and is not related to a grain-free diet.
The U.S. Food and Drug Administration (FDA) concluded that there is no scientific evidence that a grain-free diet causes canine dilated cardiomyopathy (DCM).
The agency outlined the multiple potential factors that can, alone or in combination, contribute to dogs developing this rare and scientifically complex disease. The agency concluded that there is nothing inherently unsafe about a grain-free diet.
Dr. Steven Solomon, director of the FDA's Center for Veterinary Medicine, acknowledged that the "complex scientific messaging" on DCM and diet has contributed to misinterpretation about the safety of a grain-free diet. Dr. Solomon encouraged dog owners to select the diet that works best for their pet's nutritional needs and previewed more multidisciplinary, scientific collaboration between the industry, veterinarians, scientists and other researchers that will further the understanding of DCM.
DCM impacts approximately 1 percent of dogs in the U.S. Historically, DCM has been linked to genetic predisposition, but emerging science has demonstrated an array of factors that may contribute to DCM, including breed, genetics, biology, pre-existing health conditions, digestive issues, obesity, processing of key nutrients and activity level.
"The agency's latest remarks and findings on DCM confirm that a grain-free diet provides safe and healthy nutrition, and that the risk factors for DCM relate to the dog's unique health situation," said Blaine McPeak, chief executive officer of Champion Petfoods. "Evidence shows that the absence of grains in a dog's diet is not linked to the development of DCM, as the presence of grains in a dog's diet does not prevent against DCM. We hope this brings clarity to pet lovers and gives them the confidence and trust to select the best diet for their dogs. "
"Observations made by veterinary clinicians, such as the concerns reported of an association between grain-free diets and DCM, are important to bring forward as they form the foundation for investigating the causality of veterinary diseases and keeping our pets safe," said said Krista Howden, DVM, MSc DACVPM, veterinary epidemiologist and senior scientific advisor at One Health Scientific Solutions. "Nevertheless, these observations must be subject to rigorous scientific investigation before conclusions are made."
The FDA said it is grateful for the significant efforts of experts in academia, the veterinarian community and industry to advance the science of pet nutrition. The agency hopes additional, future studies will aid in the further understanding of nutrition and overall pet health.